Another successful operation in New Life Clinic
Another successful operation in New Life Clinic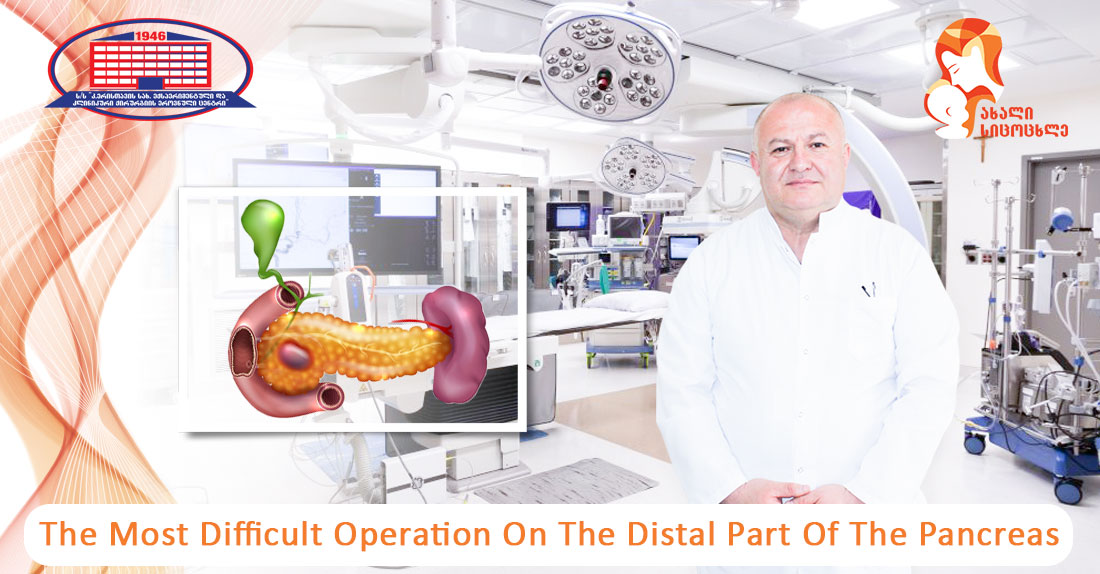 Tumor Surgery Of The Distal Part Of The Pancreas By Laparoscopic Method
In the news you will find the following information:
A 52-year-old man underwent computed tomography and magnetic resonance imaging of the abdomen and was diagnosed with a tumor of the distal part of the pancreas.
Tumor of the pancreas clinically is detected only in far-reaching and complicated cases and requires surgical intervention. There are two methods of surgical treatment:
Open method - which is much more traumatic for the body. Characterized by the risk of postoperative complications and a long rehabilitation period;
Laparoscopic method - which is considered one of the most important achievements of modern medicine due to several advantages and is less traumatic compared to the open method.
The patient was referred to several clinics where he was offered an open-ended surgical intervention. Then he addressed us. In the "New Life" Clinic, we offered him a minimally invasive laparoscopic approach to preserve the spleen, since the tumor was local and did not spread to nearby organs. The offer was accepted by the patient and surgery was performed.
Laparoscopic surgery is a rather complicated manipulation and requires high surgical technique and professionalism.
This method has many advantages, in particular:
Is less traumatic;
The risk of postoperative complications is lower;
Runs locally and does not damage surrounding organs;
The sutures are small sizes and are easy to make;
It is not characterized by postoperative hernia;
The postoperative period is short and light.
Thanks to the professionalism of "New Life" doctors and properly selected treatment methods, the operation was successful. Within a few hours, the patient was removed from the ventilator and was in contact and active. The next day the doctors removed the probe, the catheter, and the drainage implanted in the abdomen. The patient got to his feet, started eating, and today he feels refreshed and well.
Wish you health!