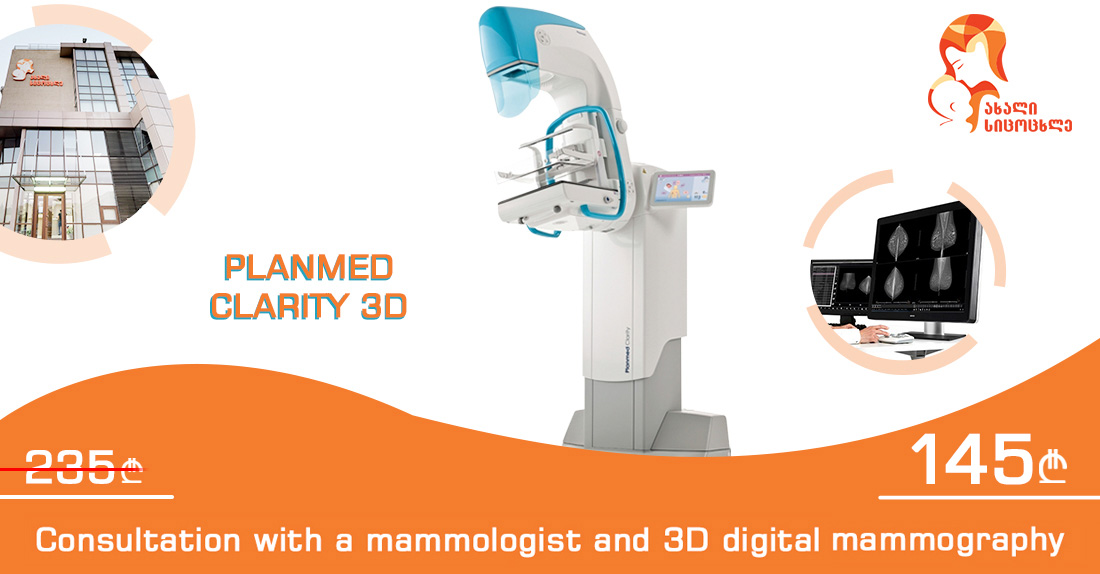 Ladies, the clinic "New Life" offers a promotion vital for your health.
For 145 Gel instead of 235Gel, we offer:
Free consultation with a mammologist

;

Mammography with 3D digital tomosynthesis;
If necessary, you will receive breast ultrasound imaging only for 25 Gel!
It's worth mentioning that in Georgia the clinic "New Life" is the only establishment equipped with mammography device with 3D digital tomosynthesis. Examination is conducted on ultramodern mammography device Planmed Clarity 3D with exclusive function in Georgia. Tomosynthesis generates image similar to computed tomography. Mammography device with tomosynthesis visualizes structures that aren't visible on other mammography devices.
Promotion is valid everyday!
If you'd like to utilize the mentioned promotion, please make an appointment in advance at 577 059 900!
Wish you health!
Give us a call