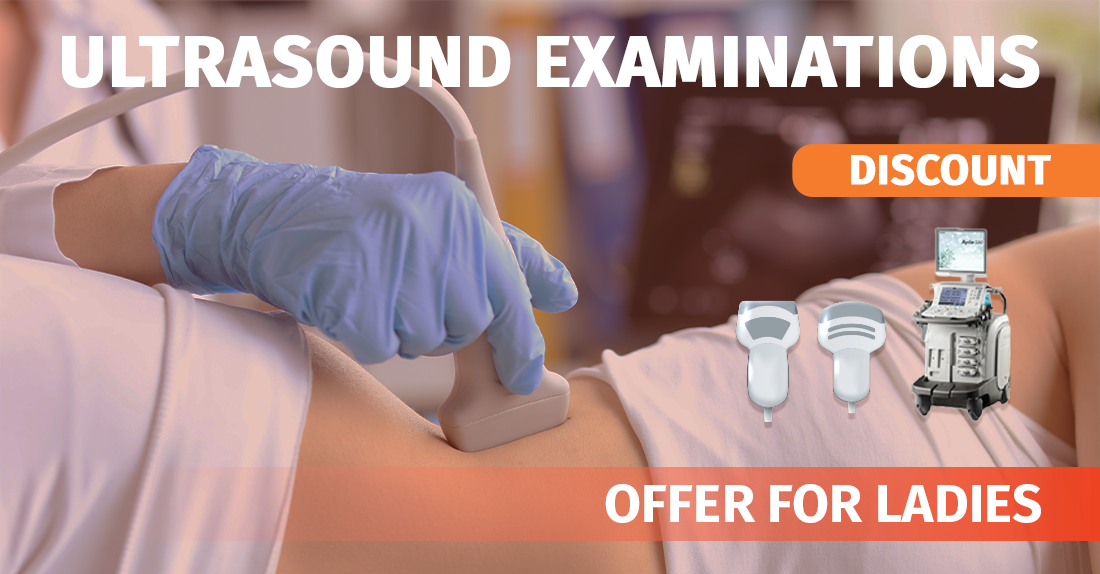 The ,,New Life" Clinic's offer to the ladies
For women only, from March 6 to March 31, The ,,New Life" Clinic is offering a discount on the following ultrasound tests in honor of the advent of spring:
Thyroid gland;
Mammary gland;
Abdominal cavity;
Gynecological;
Urinary system;
Duplex scanning of lower limb veins;
Dopplerography of extracranial blood vessels;
Knee joint;
Echocardiography;
Soft tissues.
You can enroll in the desired study from the list as part of the promotion for just 35 GEL!
Studies are carried out with the ultra-modern VOLUSON E10 ultrasound machine with 4D technology.
To take advantage of the promotion, please register in advance at +995 577 059 900 or +995 322 12 25 25
Wish you health!
Give us a call