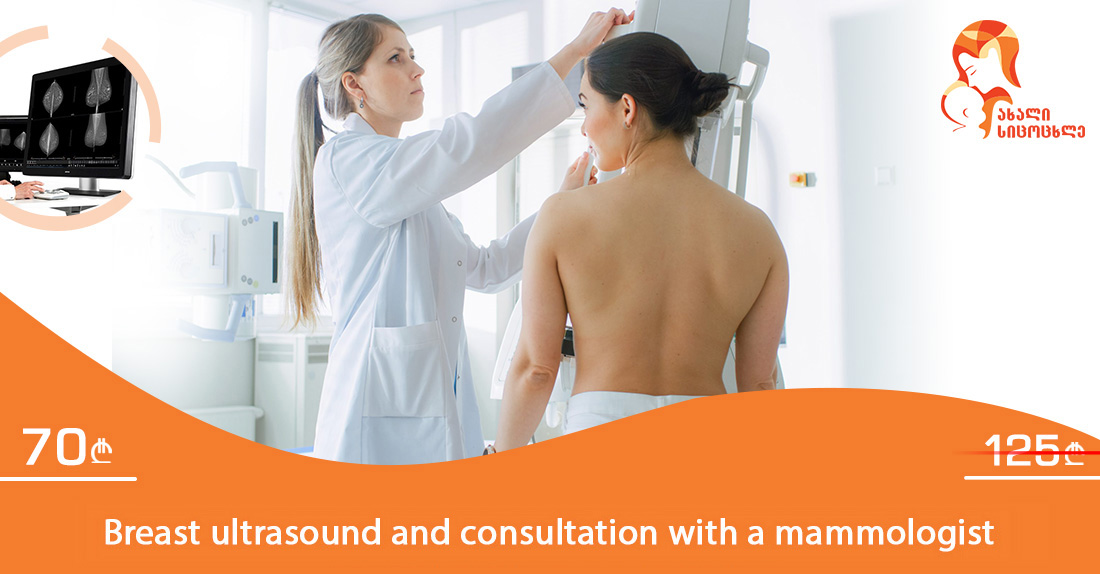 "New Life" Clinic is on the guard for your health!
The "New Life" Clinic has announced a promotion for women.
We provide the following services at only 70 GEL:
Consultation with a mammologist;
Ultrasound examination of the mammary glands using the most recent, high-end ultrasound technology, the Voluson E 10. Doctors acquire the finest quality clear image in a short time thanks to the 4D technology of the electronic matrix of the ultra-modern gadget. The image is sharply visualized by the device.
The promotion is valid every day.
If you wish to take advantage of this promotion, please call 577 059 900 ahead of time!
Wish you health!
Give us a call