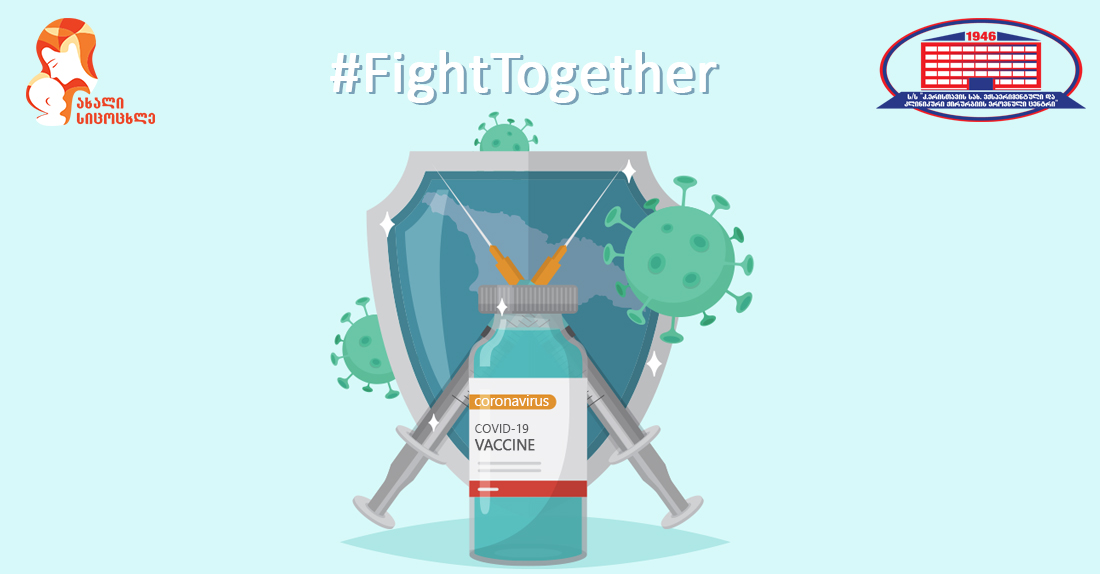 The vaccine protects us!
Coronavirus has killed 76 people in the last 24 hours, and 2669 have been infected!
Unfortunately, the trend of pandemic-induced lethality remains throughout Georgia, nonetheless, some segments of the population continue to absolutely refuse to participate in the vaccine process!
Did you know that in the last 14 days, 61,540 individuals have been infected and 845 have died across the country ?!
Should we not get vaccinated, in light of these awful statistics ?!
Consider what patriotism, love for the country, and concern for the next generation mean to us !
Are these just words exchanged at the dinner table ?!
Remember, that if we do not get vaccinated, our children will be unable to return to school and will not obtain a complete education !
We will not be able to re-establish the country's economy and normal social ties !
We would like to remind you, that the National Center of Surgery "New Life" clinic is actively involved in the vaccination process, with two immunization rooms serving citizens every day!
Vaccination with "Pfizer" and "Sinopharm" is available at "New Life"!
To register for the vaccination, please call us at - (032) 2 12 25 25 or 577 059 900 !
Change the Mortality Statistics - by getting Vaccinated!