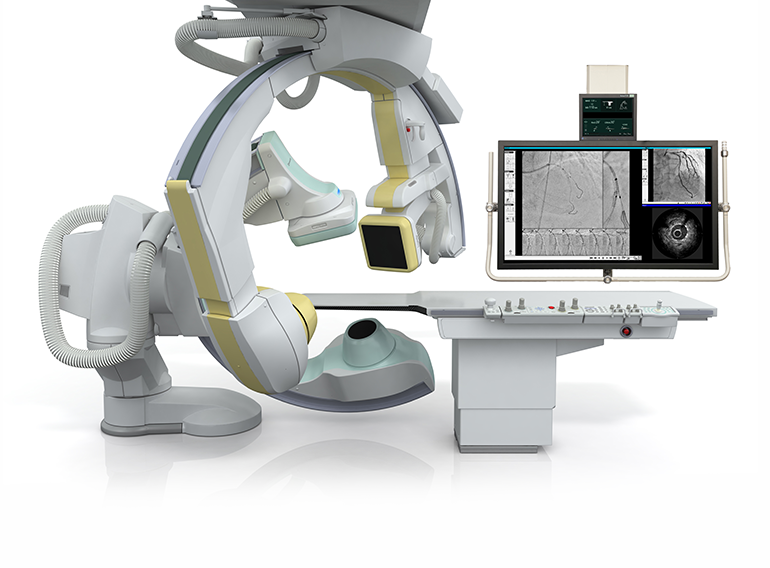 Trinias B12 MiX package
New hybrid operating room was opened at National Center of Surgery, which is equipped with "SHIMADZU Trinias B12" biplane angiograph. This equipment is the only one in the region and allows us to do unique operations. It is the latest technology that was sold outside Japan for the first time. Angiograph perfectly meets the requirements of endovascular neurosurgery. The advantage of this machine is biplane feature, which is essential to achieve high resolution. Several doctors have been trained abroad to work on angiograph, and accordingly, surgeons of our clinic perform the most difficult manipulations.

Angiograph significantly reduces the duration of the operation. This angiograph made it possible to perform difficult operations such as: brain malformation, brain tumor, large size and complex localization brain aneurysms, carotid artery thrombosis, stenosis of spinal and carotid arteries.
The National Center of Surgery cooperates with well-known companies producing stents and stent grafts. The supply of stents and stent grafts gives us opportunity to perform emergency operations without delay.