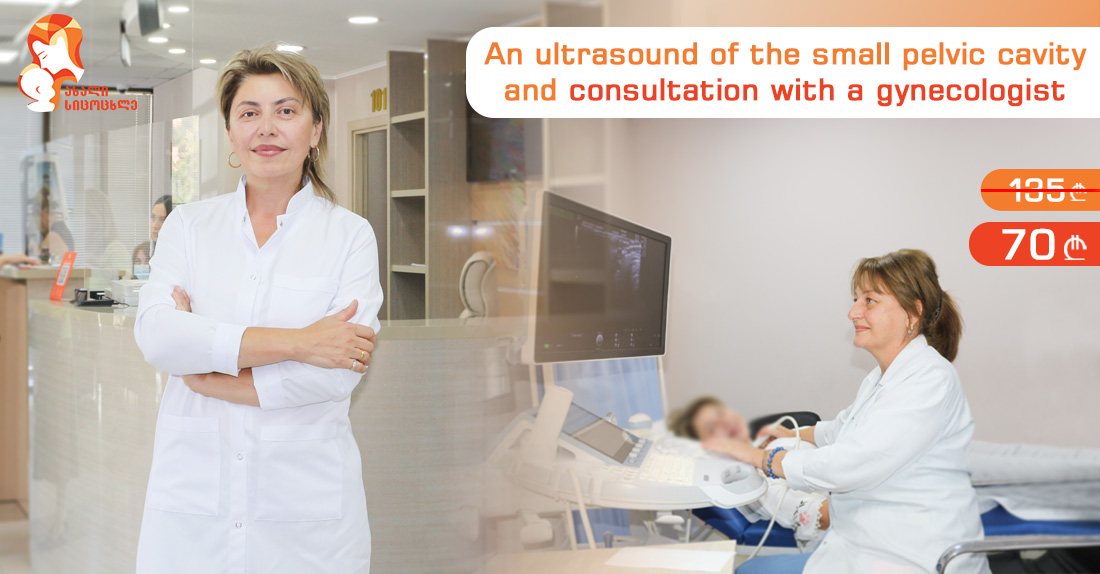 Discount on gynecological examination
Missing a cycle, burning when urinating, pain, discomfort, and other complaints in the vaginal area may be signs of a urethral obstruction or other vaginal pathology.
Take advantage of The "New Life" Clinic's discount right away if you have any symptoms, and for just 70 GEL instead of 135 GEL, you can receive the following:
Ultrasound of the small pelvic cavity;
Gynecologist consultation.
The promotion is valid every Tuesday! Reception hours: 9 to 15:30!
A prompt diagnosis ensures that any pathology will be defeated!
Tamar Soloshvili, a gynecologist of The "New Life" Clinic, will assist you as part of the promotion.
Please register in advance at +995 577 059 900 or +995 322 12 25 25 to benefit from the promotion
The "New Life" Clinic is open every day of the week, 24 hours a day!
Wish you health!
Give us a call