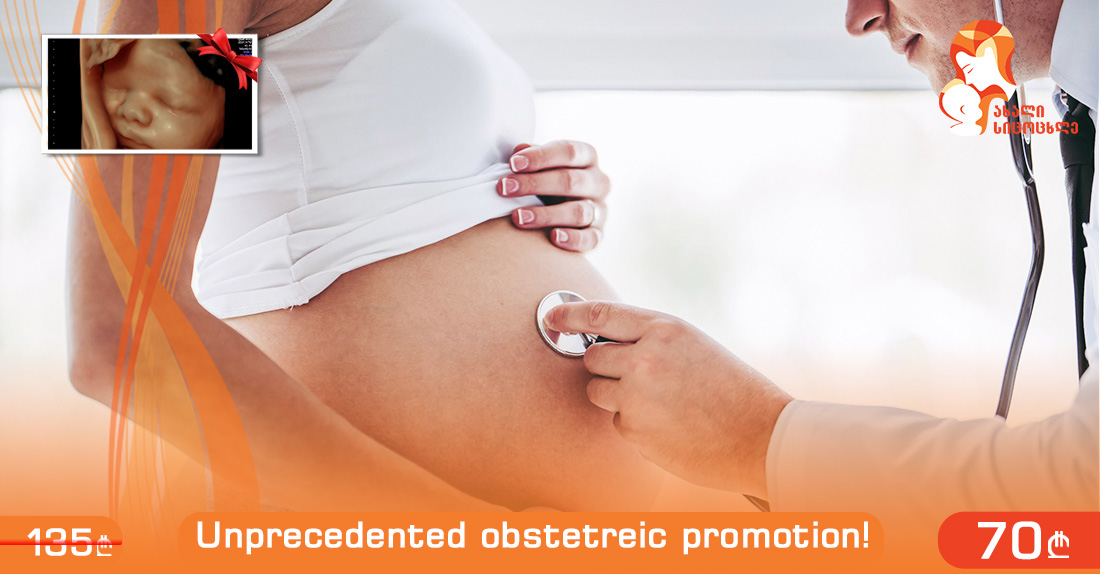 Stay classified in our clinic, pay 70 GEL instead of 135 GEL, and receive a one-of-a-kind package including a 4D image as a gift!
The ,,New Life" Clinic participates in the antenatal care program.
You can get 8 free antenatal checkups and related surveys if you request the voucher.
Pregnant women participating in the promotion will benefit from:
Eight free appointments with an obstetrician-gynecologist;
All protocol-required research;
Ultrasonographic examination - with the finest quality high-tech ultrasound machine, Voluson E 10, which is the most advanced on the market;
Telephone aid 24 hours a day.
Our clinic's team of professionals will look after your and your child's health.
In our clinic, you will find a modern setting with the highest level of comfort.
If you are interested, please pre-register in advance at 577 059 900 to take advantage of this promotion!
Wish you health!
Give us a call