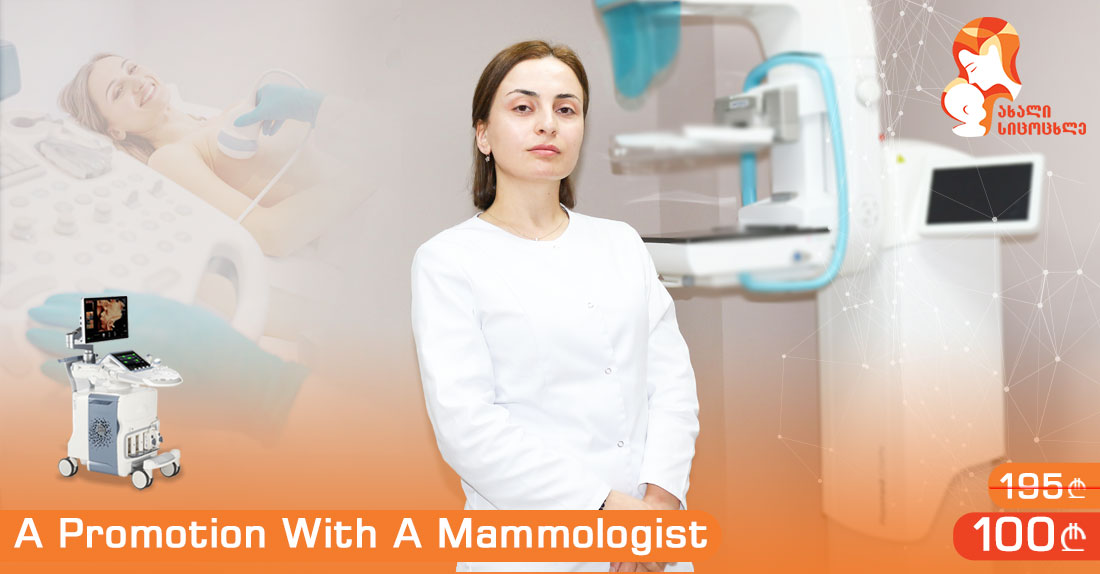 Promotional discount in the "New Life" Clinic
You might be surprised, but gastrointestinal problems in women or men with diabetes or other endocrine illnesses are frequently associated with breast pathology.
The "New Life" Clinic offers a promotion for the patient's care and timely disease diagnosis, to rule out diabetic mastopathy in both men and women.
Instead of 195 GEL for 100 GEL, the following services will be supplied as part of the promotion:
Consultation with a mammologist;
Breast ultrasound;
Determination of estradiol in the blood;
Determination of progesterone in the blood.
If you have at least one of the following issues, be sure to take advantage of this promotion:
There is an unreasonably large or small gain or reduction in weight;
You experience dyspeptic symptoms such as heartburn, nausea, bloating, and occasionally vomiting.
Improper, unequal fat distribution on the body;
A genetic or familial proclivity for any breast pathology;
Have a history of autoimmune thyroid disease or other thyroid damage (any pathology of the thyroid gland)
For more information and to pre-register, please call (032) 2 12 25 25 or (+995) 577 059 900.
The "New Life" Clinic wishes you health!
Give us a call