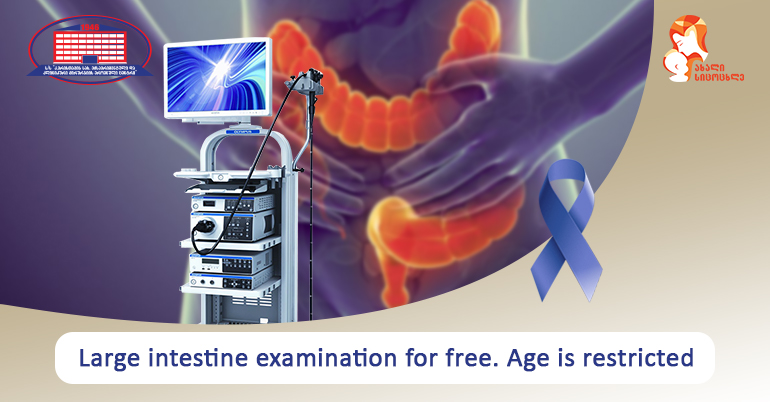 We offer a colon cancer (cancer of large intestine) scanning for women and men aged 50 to 70 free of charge!
"New Life" clinic joins the scanning announced by Tbilisi City Hall. At "New Life", clinic free program of large intestine cancer scanning started to operate.
Only people living in Tbilisi (Person whose ID indicates Tbilisi as a place of birth) can benefit from this program.
In a framework of scanning, large intestine examination includes:
Fecal Occult Blood Test (FOBT);
In case of pathology discovery, colonoscopy is free of charge. Examination is performed using ultramodern, best in a world, latest generation Japanese apparatus OLYMPUS EXERA 3
In case of a patient needing anesthesia during colonoscopy, service fee of 100 GEL has to be covered by a patient.
It should be noted, that polyp removal significantly decreases chances of large intestine cancer development.
If you have following symptoms, immediately contact the doctor:
Impaired gastric activities, especially frequent bowel movement or diarrhea that continues for several week.
Rectal bleeding without any clear reasoning.
Hardening in an abdominal area.
Special remark:
If the aim of the examination is to diagnose hidden hæmorrhage, then three days before stool (faecal) sample collection, it's prohibited for a patient to consume following food and drink:
Meat
Fish
Bread;
Hard and rough food
Every type of green vegetables
Alcohol
If you would like to use this promotion, please, make an appointment in advance at 577 059 900
Wish you health!