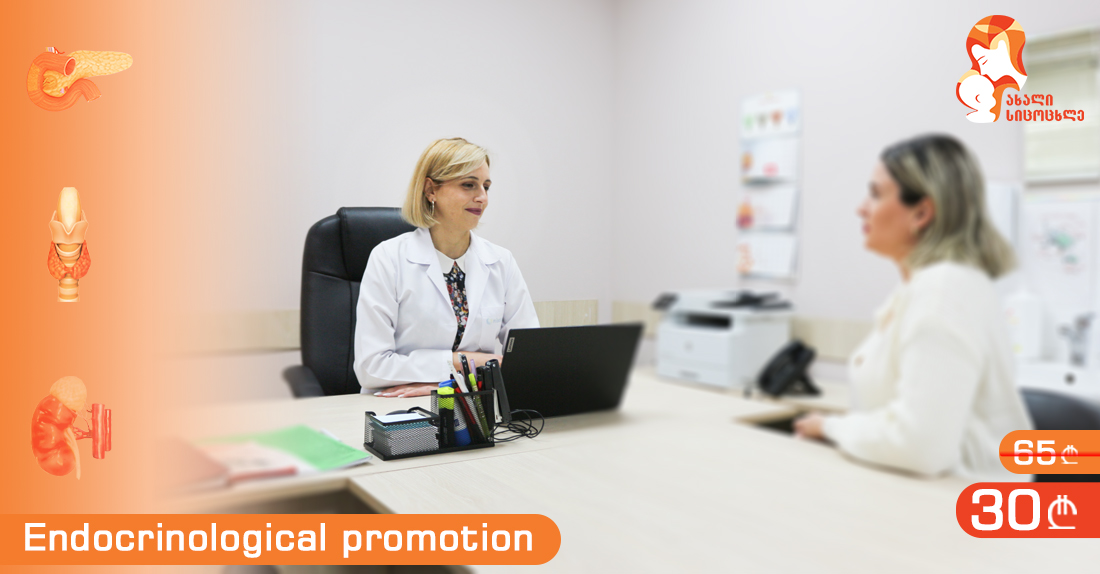 Discount on behalf of World Diabetes Day
International Diabetes Month is in November, on behalf of this, The ,,New Life" clinic launches a promotion announcement.
Utilize the discount all throughout the month to get an endocrinologist consultation for 30 GEL instead of 65 GEL!
Please register in advance at +995 577 059 900 or +995 322 12 25 25 to take advantage of the promotion.
The ,,New Life" clinic is open to the public every day of the week, 24 hours a day!
Wish you health!
Give us a call