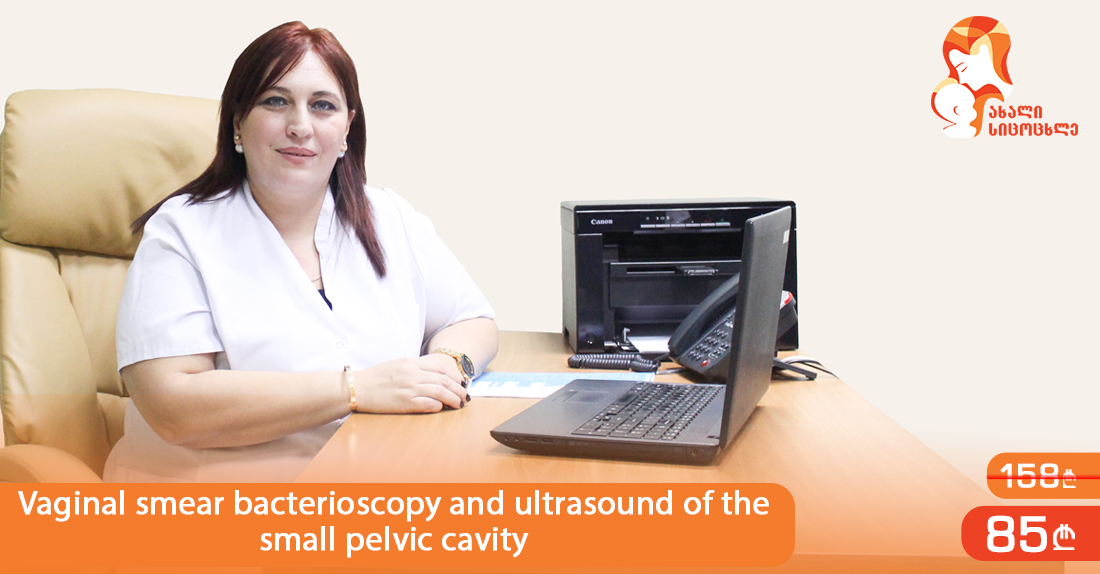 Gynecological promotion of the "New Life" Clinic
If you experience irregular periods, a burning sensation when urinating, or any other discomfort in the vaginal area, you should see a gynecologist right away!
Infections of the genitourinary system or other diseases might be the cause of complaints.
The "New Life" Clinic provides gynecological services to diagnose and cure a variety of pathologies.
Instead of GEL 158, you will perform the following examinations as part of the promotion :
Bacterioscopy of the vaginal smear;
Ultrasound of the small pelvic cavity;
Consultation with a gynecologist.
The promotion is valid every Tuesday and Thursday !
Keep in mind that early detection ensures efficient therapy!
Undergo a thorough examination with the assistance of a team of highly qualified specialists to avoid the issues that may arise.
During the promotion, you will be assisted by Ketevan Iordanishvili, a gynecologist from The clinic "New Life."
To take advantage of this promotion, please pre-register at 577 059 900 or 2 12 25 25 in advance!
The "New Life" Clinic wishes you health!
Give us a call