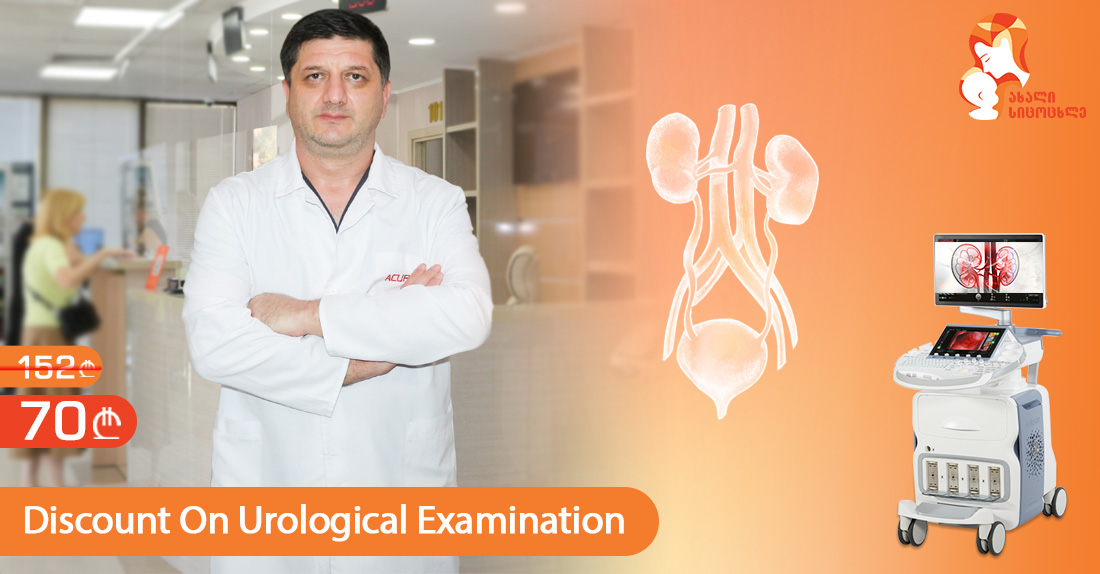 Urinary system ultrasound and a general examination of urine
If you have at least one symptom, see a urologist right away:
• Frequent urination;
•Difficulty urinating;
•A reduction in urine flow;
•A division of the urine flow into two directions;
•Intermittent urination;
•Bloody urine;
•Sensation that the bladder is not completely emptied.
The "New Life" Clinic offers a urological promotion, within the framework of which you can conduct treatment for 70 GEL instead of 152 GEL:
1.Free urologist consultation;
2.Ultrasound of the urinary system;
3.General analysis of urine.
The discount is valid every Monday and Thursday!
The research is conducted using the cutting-edge 4D ultrasound device VOLUSON E10.
Please register in advance at +995 577 059 900 or +995 322 12 25 25 to take advantage of the promotion.
The "New Life" Clinic is open every day, 24 hours a day.
Wish you health!
Give us a call