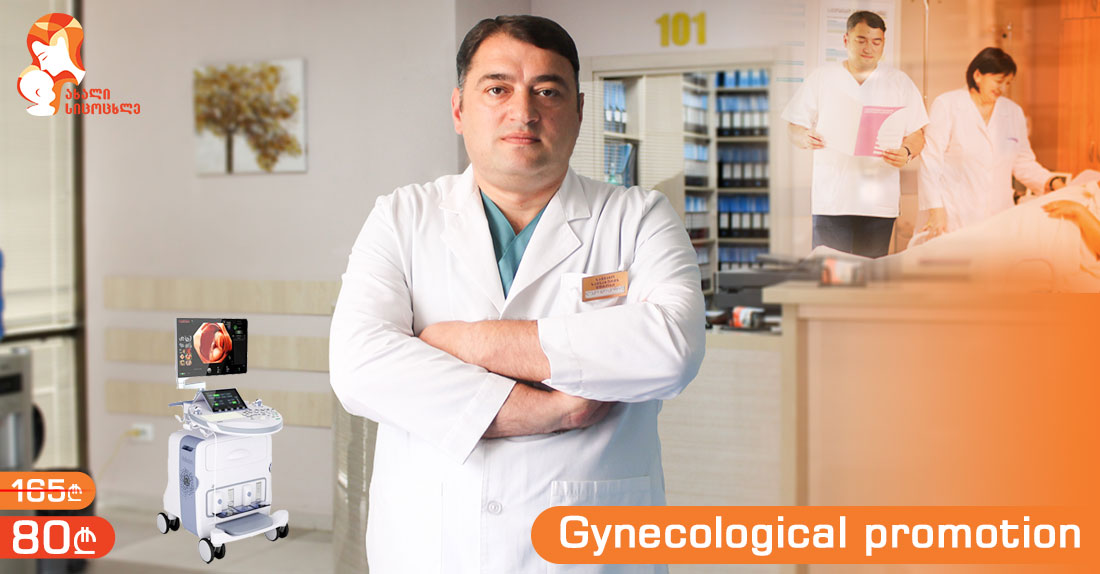 Gynecological promotion of The "New Life" Clinic
With the current promotion, it is possible to detect a variety of gynecological disorders and determine the best course of action for subsequent treatment by a specialist.
The research's discount price is just 80 GEL, not 165 GEL!
The promotion will include:
Consultation with an obstetrician-gynecologist;
Gynecological ultrasound on an ultra-modern ultrasound machine Voluson E10.
The promotion is valid every Wednesday and Saturday!
Alexandre Diakonidze, Head of the Gynecology Department of The New Life Clinic, will consult you within the promotion.
To use the promotion, please pre-register at 577 059 900 or 2 12 25 25 .
The "New Life" Clinic wishes you health!
Give us a call