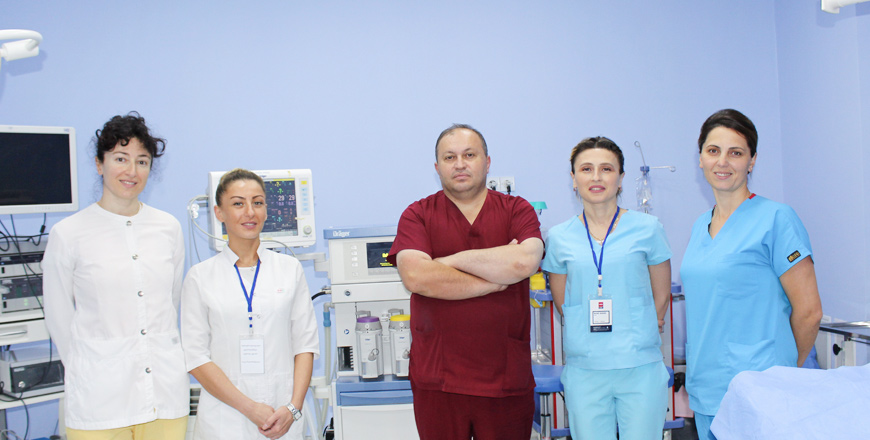 The Department of Anesthesiology is equipped with an Anaesthetic machine "Drager" with blood gas analyzers, infusion equipment, invasive and non-invasive, new generation cardiac monitors.
The following types of anesthesia are used in the anesthesiology department:
• General Balanced Anesthesia;
• Total intravenous anesthesia;
• Different methods of regional anesthesia;
• Intravenous sedation for ambulatory surgery and diagnostic purposes outside the operating room;
• Etiopathogenic prophylaxis and treatment of pain syndrome.
• Treatment of the acute lung injury and acute respiratory distress syndrome using mechanical ventilation;
• New methods of anesthesiology and intensive care.