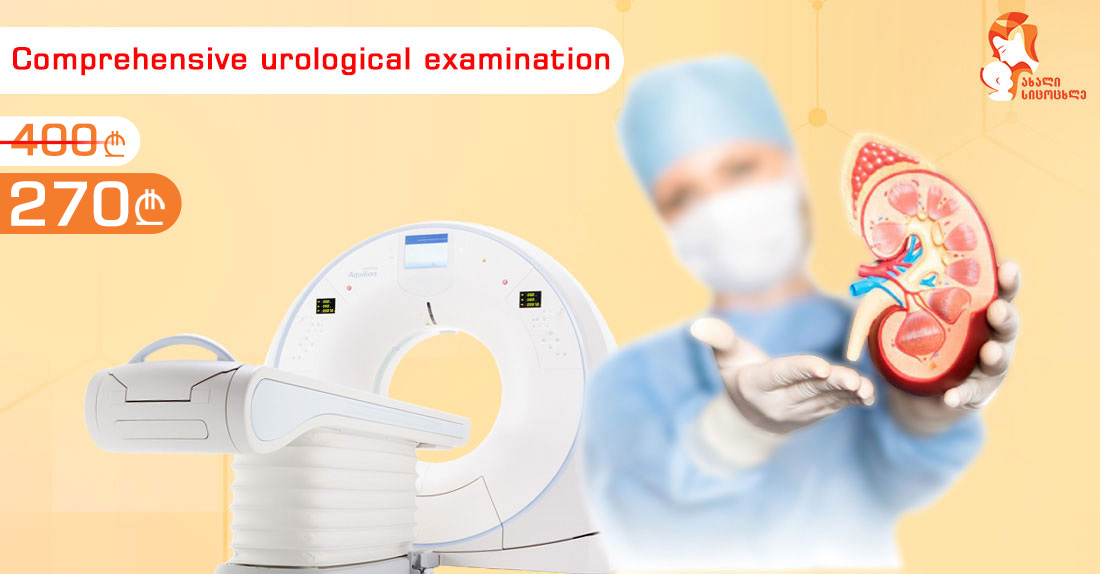 "New Life" Clinic provides a comprehensive urological examination
We offer multiphase computed tomography of the urogenital system with urography for 270 GEL instead of 400 GEL.
The research is carried out using a cutting-edge 160-ray computed tomography machine Toshiba Aquilion Lightning SP.
It is worth noting, that anybody who participates in the promotion will receive a free PSA (Total) survey!
It is better if this test is administered by a doctor!
The promotion is valid until March 31!
If you want to take advantage of this promotion, please register in advance at +995 577 059 900 or +995 322 12 25 25
Wish you health!
Give us a call