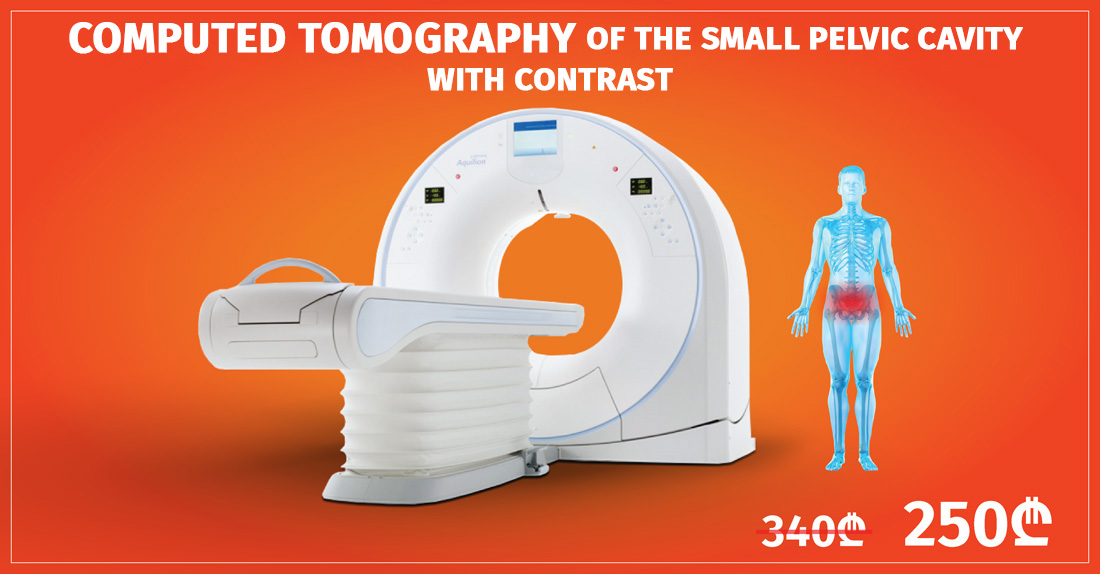 The ,,New Life" clinic's discount on radiological examination
Get a discount of 270 GEL instead of 340 GEL when you conduct a CT scan of the small pelvis on TOSHIBA's cutting-edge 160-layer machine!
Please be aware, that measuring the blood's creatinine level is important before the study begins.
The promotion is valid every day, including weekends!
The Japanese, 160-layer device (TOSHIBA Lightning SP) stands out:
0.1-0.3 mm accuracy cut;
Fastest scanning function;
75% reduced radiation load;
Three-dimensional, with the highest quality (3D) image;
A large tunnel.
To take advantage of the promotion, please register in advance on the hotline number +995 577 059 900 or +995 322 12 25 25
Wish you health!
Give us a call