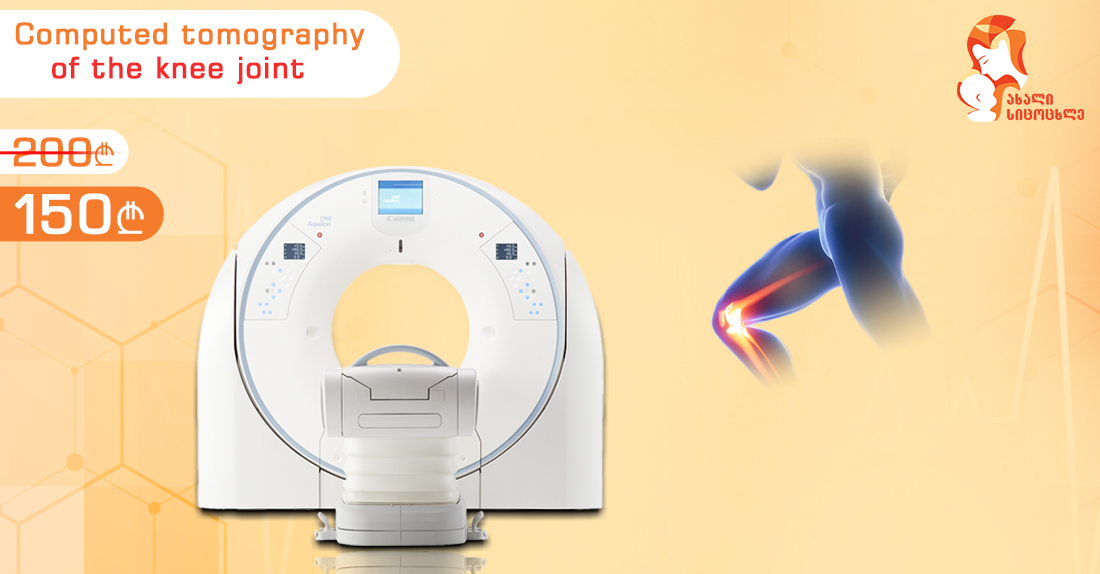 160 layer digital machine TOSHIBA AQUILION SP
Take advantage of the promotion from The ,,New Life" Clinic and get a knee joint CT scan for 150 GEL instead of 200 GEL!
If necessary, you will pay 35 GEL instead of 65 GEL to consult a neurologist or traumatologist!
The promotion is valid until March 31!
The research is conducted on a unique, digital, Japanese device (TOSHIBA AQUILION LIGHTNING SP).
To pre-register for the promotion, please call us at +995 577 059 900 or +995 322 12 25 25
The ,,New Life" Clinic serves patients 24 hours a day, 7 days a week!
Wish you health!
Give us a call