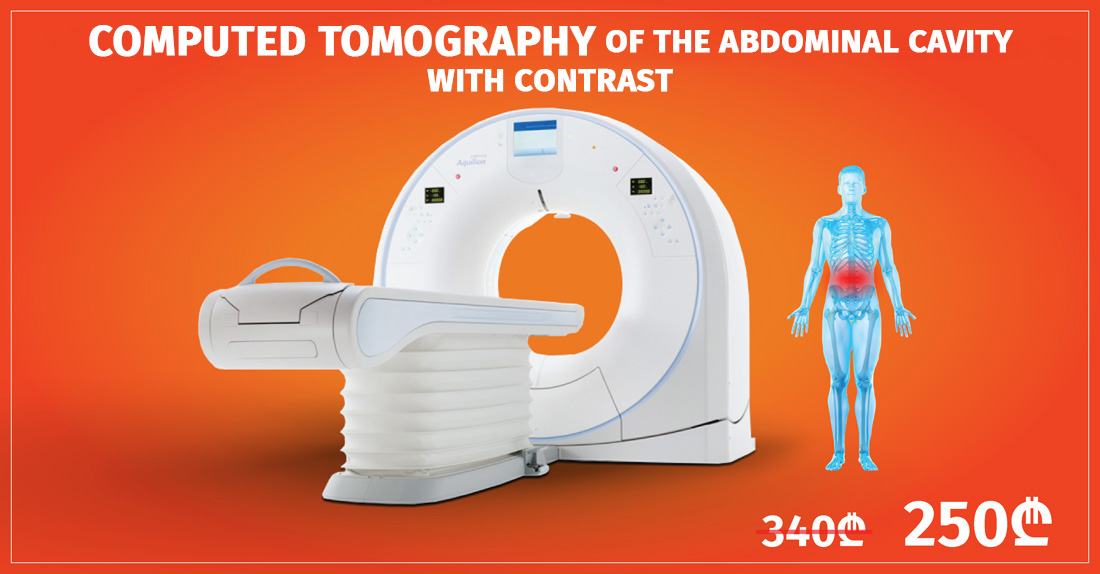 The ,,New Life" clinic's 160-sided machine
Take advantage of this promotion if you have abdominal discomfort, pain, or heaviness!
You will receive a CT scan of the abdominal cavity with contrast throughout the promotion for 270 GEL, instead of 340 GEL!
The discount is valid every day!
Please be aware, that measuring the blood's creatinine level is important before beginning the research.
The following are significant benefits of TOSHIBA's Japanese 160-sided computed tomography:
0.1-0.3 mm accuracy cut;
Fastest scanning function;
75% reduced radiation load;
Three-dimensional, with the highest quality (3D) image;
A large tunnel.
To take advantage of the promotion, please register in advance on the hotline number +995 577 059 900 or +995 322 12 25 25
Wish you health!
Give us a call