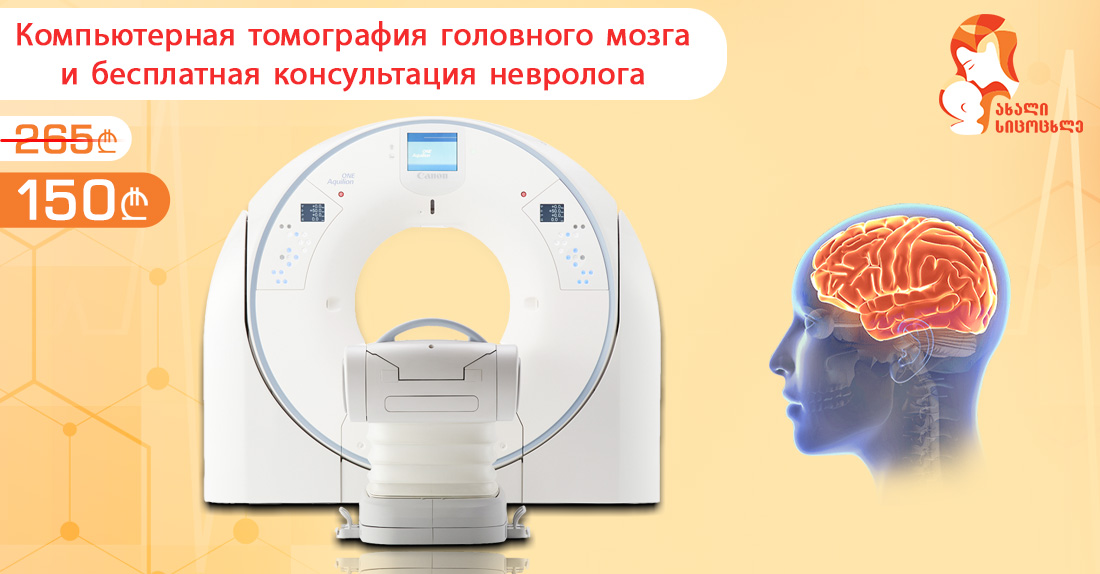 "New Life" Clinic's discount on radiological examinations
Painkillers are frequently used to relieve headaches, however, they only work temporarily. Pain may be a sign of a number of significant illnesses, such as:
Volumetric formations or brain damage;
Drowsiness, tension, and stress;
Infections and endocrine disorders;
illnesses of the nervous system, etc.
Promotion is being run by the Clinic of The National Center of Surgery "New Life," under which you can have a computer tomography of the brain and a neurologist consultation for just 150 GEL as opposed to 200 GEL.
The discount is valid every Monday, Wednesday, and Friday!
The study uses a 160-sided Toshiba Aquilion Lightning SP computer tomograph with unique digital technology, which provides the following benefits:
High-quality image;
The minimal dose of radiation administered to the patient;
Shorter research length;
Wide tunnel;
Adaption to overweight people;
Insignificant noise in the research process.
Please register in advance at +995 322 12 25 25 or +995 577 059 900 to benefit from the promotion.
The "New Life" Clinic is open twenty-four hours a day.
Wish you health!
Give us a call