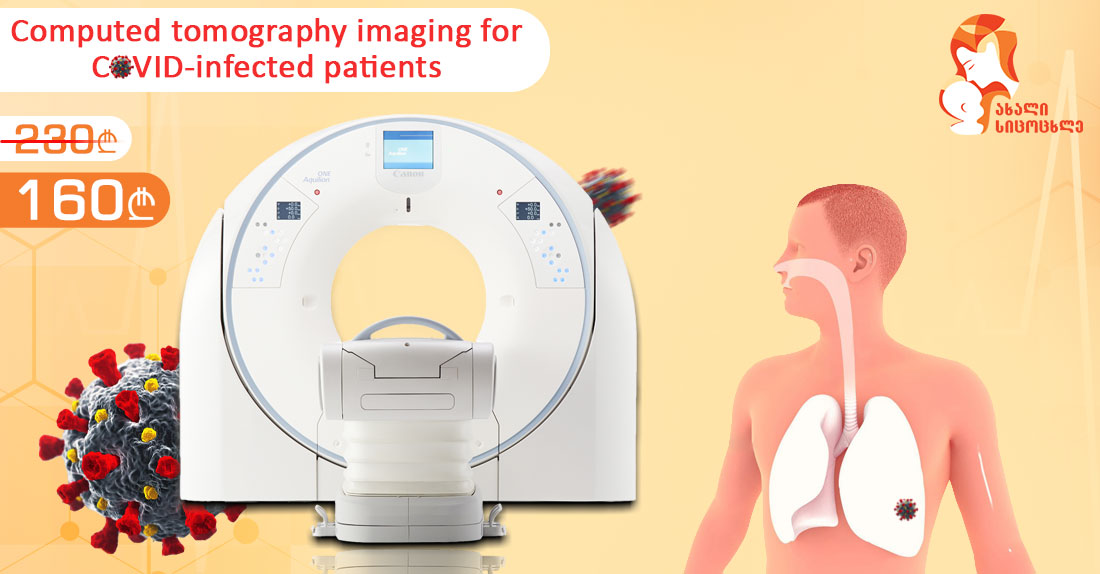 Careful information for COVID-infected patients!
"New Life" Clinic of the National Center of Surgery offers CT (computed tomography) examination for confirmed and suspected COVID-diagnosed patients.
Computed tomography can be performed every day, from 17:00 to 21:00.
To conduct the research, we use an ultra-modern, 160-gauge computed tomography Toshiba Aquilion Lightning SP, which is distinguished by maximum clinical capabilities, with the fastest scanning function.
The following procedures are required to conduct the research:
Call the hotline 577 059 900;
You receive relevant instructions from the operator on how to conduct the survey;
Send the photo of the ID card and the application to the family doctor via Viber or Whatsapp to the number 577 059 900;
You can also send your ID via info.surgery@aversi.ge or Info.Nlife@aversi.ge;
You then agree to come to the clinic;
Arrive on the spot to conduct the desired survey.
You will receive an answer in the afternoon of the next business day.
We also offer the following seven informative, important, and necessary laboratory studies for the clinical management of COVID-19 infected individuals:
D-dimer;
Coagulogram;
General blood test;
C-reactive protein;
ALT, AST (liver function tests);
Determination of creatinine;
Determination of ferritin.
For detailed information and to register for the promotion, contact us at the hotline contact number 577 059 900.
Wish you health!