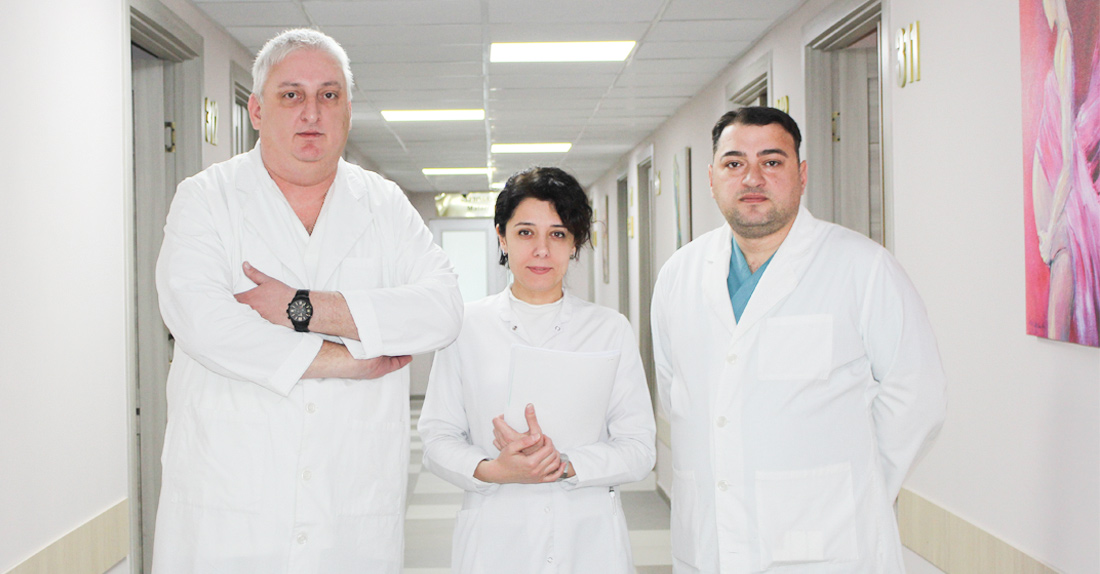 The Department of Gynecology offers women a high-quality medical care round-the-clock.
In the Department, all types of gynecological problems can be solved through the early diagnosis and correct and effective treatment
All types of diagnostic studies, therapeutic and surgical treatment for conditions and pathologies like the neoplastic pathologies of the uterus and its appendages, treatment of pre and post menopause conditions, uterine bleeding of different genesis, endometriosis, uterine prolapse, pregnancy patronage program, diagnosis and treatment of infertility are performed.
Gynecologists perform surgeries of almost all types and difficulties using open, as well as laparoscopic approach.
Cervical cancer is one of the most common cancers in the world, as well as in Georgia.
Fortunately, cervical cancer belongs to the types of diseases which can be diagnosed at an early stage and easily treated, also, it can be prevented by the regular screening. For the early diagnosis, prevention and treatment, many patients take an advantage of the screening program of the National Center of Surgery.
It should be noted that the majority of the gynecological surgeries are performed laparoscopically, which is especially important for the women of reproductive age who want to become mothers. Laparoscopic surgery has many advantages. First of all, it is less traumatic, the rehabilitation period is faster and easier, and the postoperative period is much shorter. No special care, bed rest and restriction of physical activity is necessary, the risk of postoperative complications is reduced and equals almost zero.
All this is of great importance for patients suffering from chronic diseases, for example, diabetes mellitus (the healing process in patients with this disease is very difficult).
The screening of the cervix (colposcopy, pap-smear, bacterioscopy of the smear) is successfully performed on the outpatient basis. If necessary, cervical biopsy and cytologic examination can also be performed.