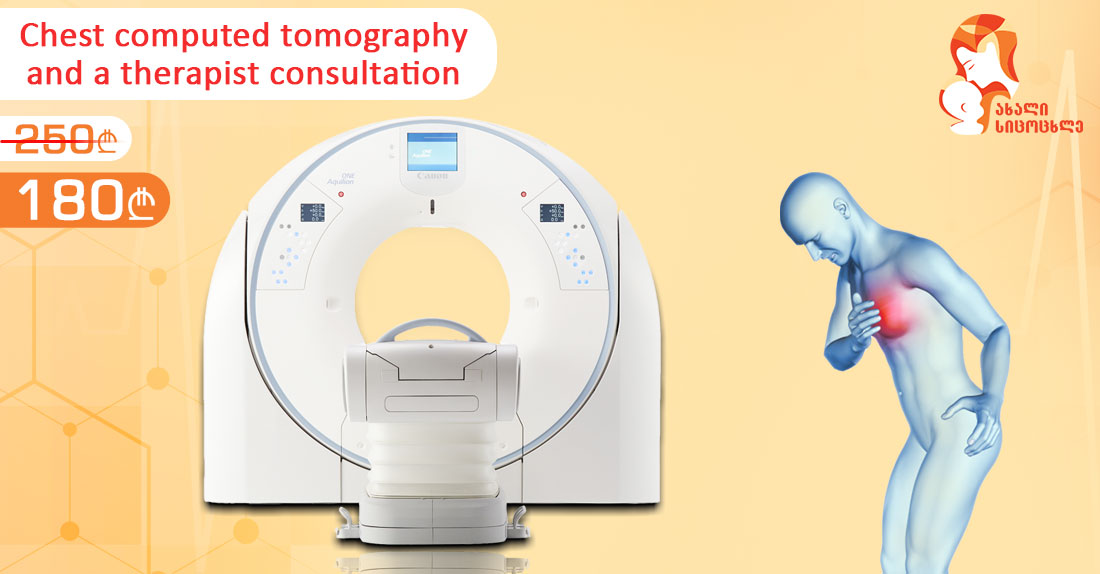 The "New Life" Clinic is offering a seasonal examination of the chest cavity.
Within the promotion, we are offering the following for 180 GEL:
Computed tomography of the chest;
Therapist consultation.
We are using an ultramodern, 160-gauge computed tomography Toshiba Aquilion Lightning SP in the research, which is differentiated by maximum clinical capabilities and the fastest scan function.
If you have any of the following symptoms, you should take advantage of the promotion:
Cough;
General weakness;
Sweating;
Losing weight for no apparent reason.
The promotion is valid every day!
Please pre-register at 577 059 900 to take advantage of this promotion!
Wish you health!
Give us a call