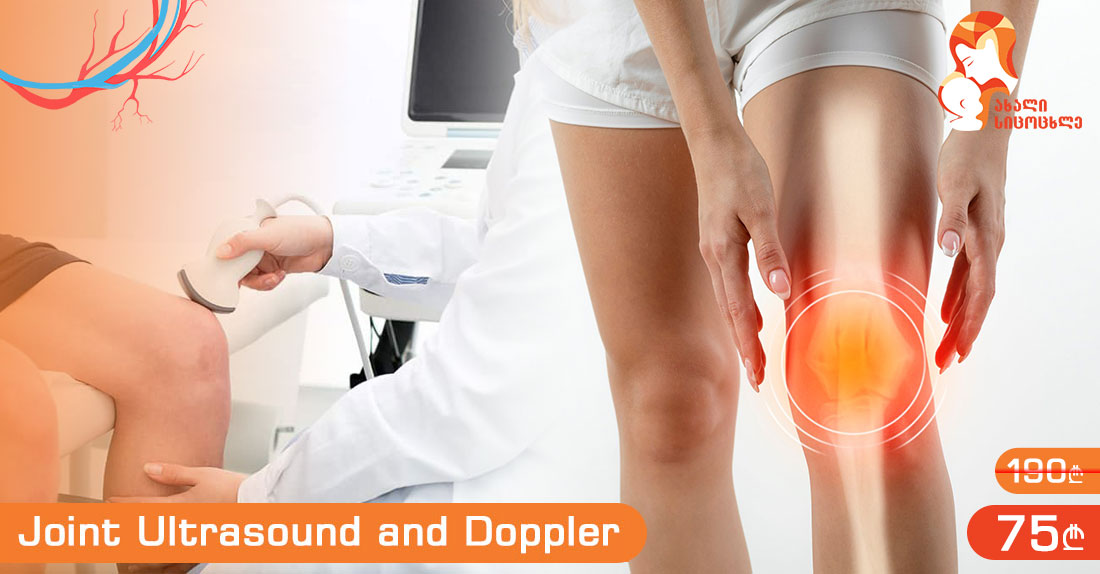 Venous doppler ultrasonography and joint ultrasound
The "New Life" Clinic provides ultrasound of the joint as well as a duplex scan (Doppler ultrasonography) of the blood vessels (veins and arteries) of the lower extremities. Also, instead of 190 GEL, consult an angiologist or rheumatologist for 75 GEL. Every Tuesday, the promotion is valid.
Many factors might contribute to leg swelling and soreness, discomfort, heaviness, and trouble walking.
If you have at least one of the symptoms listed above, we offer:
Joint ultrasound (any two joints);
Doppler ultrasonography;
Consult an angiologist or rheumatologist if necessary.
To use the promotion, please register in advance at (032) 2 12 25 25 or 577 059 900!
Wish you health!
Give us a call