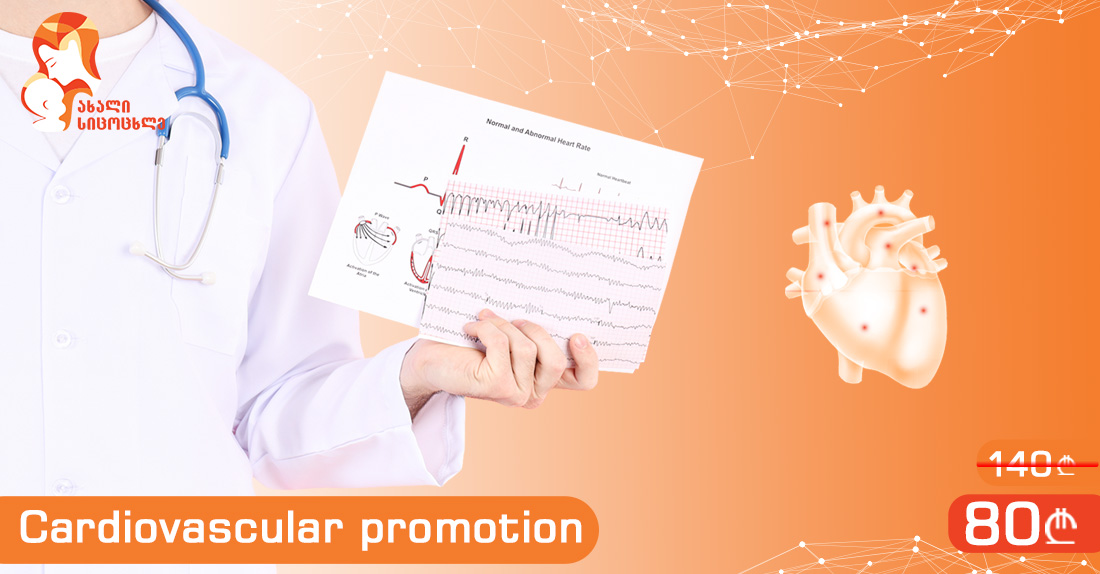 "New Life" Clinic offers an unprecedented discount on cardiology examinations
Instead of 140 GEL for only 80 GEL, the promotion will be held within the campaign:
Consultation with a cardiologist;
Echocardiography (cardiac ultrasound);
Electrocardiography (ECG);
Determination of LDL- low density cholesterol in the blood.
You should use the promotion if you complain of the following symptoms:
Unpleasant feeling in the chest area;
Accelerated heart rate;
Shortness of breath during physical activity or during rested state;
fatigue;
Sleep violation.
Take care of your heart health!
The promotion is valid on every Monday, Wednesday and Thursday!
Please, register in advance at 577 059 900 to take advantage of this promotion!
Give us a call