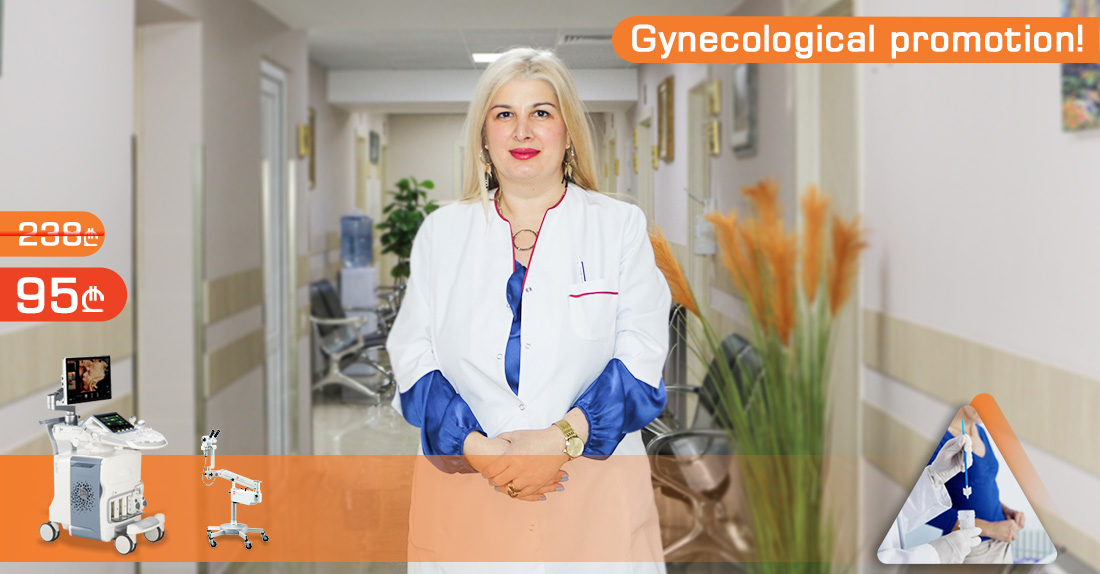 Utilize autumn promotion!
"New Life" clinic offers you a complete gynecologic examination for 95 GEL, instead of 238 GEL
Within the promotion, we offer:
Consultation with gynecologist
Gynecologic echoscopy using ultramodern echoscopy machine Voluson E10;
Colposcopy examination
Pap test analysis
Promotion is valid every Tuesdays, Wednesday and Fridays!
On both days of promotion, you will be treated by Maia Urushadze, the head of the prenatal observation department and obstetrician-gynæcologist.
If you would like to utilize the promotion, please, make an appointment in advance at 577 059 900!
If you would like to know more about gynecologic examination, refer to the link!
Wish you health!
Give us a call