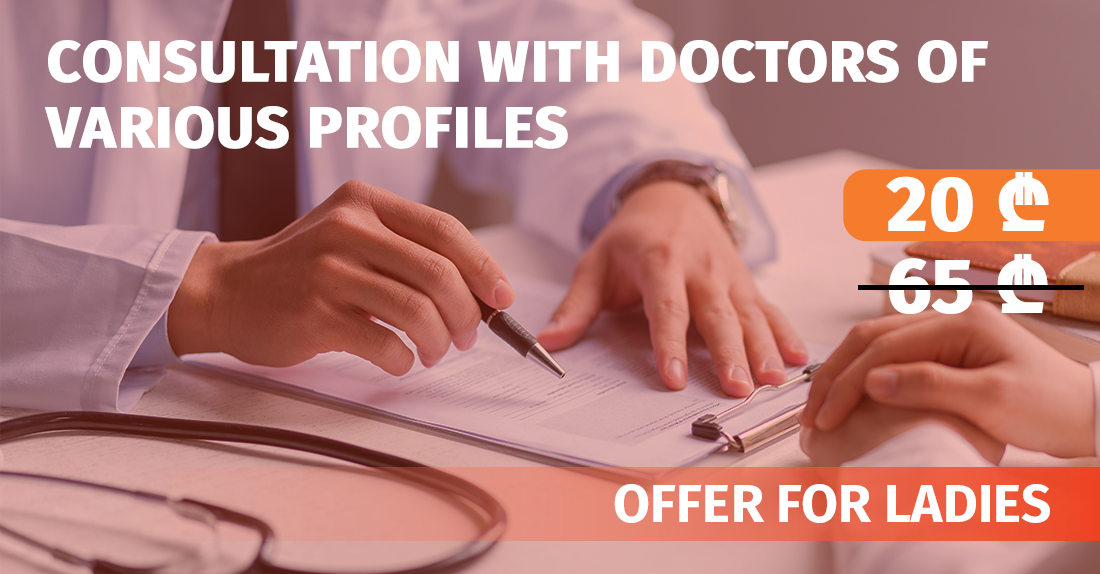 The ,,New Life" clinic's discount on doctor's consultations
The ,,New Life" Clinic offers women a special discount on appointments with doctors of various profiles.
From March 6 through March 31 combined, consultations with the physicians listed below will only cost 20 GEL.
Endocrinologist;
Cardiologist;
Therapist;
Gynecologist;
Rheumatologist;
Gastroenterologist;
Neurologist;
Angiologist;
Mammologist;
Hematologist;
Surgeon.
Additionally, spring offerings cover a range of fields of study. The following links contain additional details on this:
Discount on ultrasound examinations;
Discount on mammography studies;
Discount on X-ray studies;
Discount on Holter monitoring.
To take advantage of the promotion, please register in advance at +995 577 059 900 or +995 322 12 25 25
Wish you health!
Give us a call