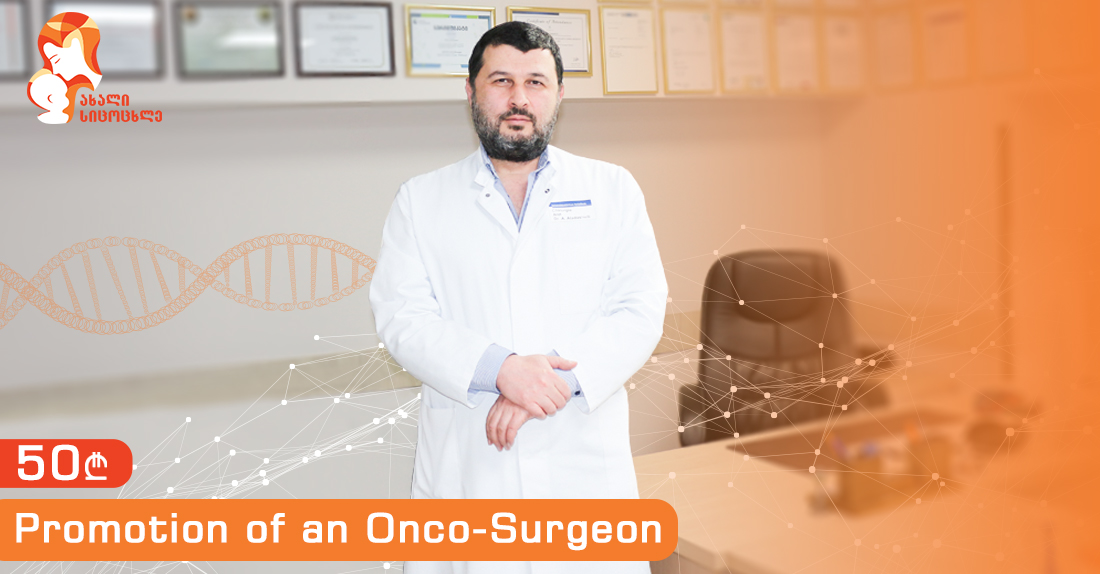 Consultation with Professor Archil Aladashvili
Within the scope of a special campaign, The "New Life" Clinic provides consultation with oncologist Professor Archil Aladashvili.
The consultation will cost 50 GEL and will take place every Monday and Thursday!
We recommend, that you use this discount if you have at least one of the following symptoms:
Sudden weight loss;
Appetite loss, difficulties swallowing;
Prolonged discomfort, sense of pressure in the chest or belly;
Change in vocal tone;
Prolonged headaches, decreased hearing, vision, and coordination;
Bleeding for unknown reasons (urine, feces, nose, genitals);
The appearance of different types of formations, nevus, or moles on the skin, followed by itching and redness;
The appearance of dense formations in various parts of the body.
Remember, cancer is no longer a verdict with proper identification and treatment!
To take advantage of the promotion, please call (032) 2 12 25 25 or (+995) 577 059 900 ahead of time.
"New Life" Clinic wishes you health!
Give us a call