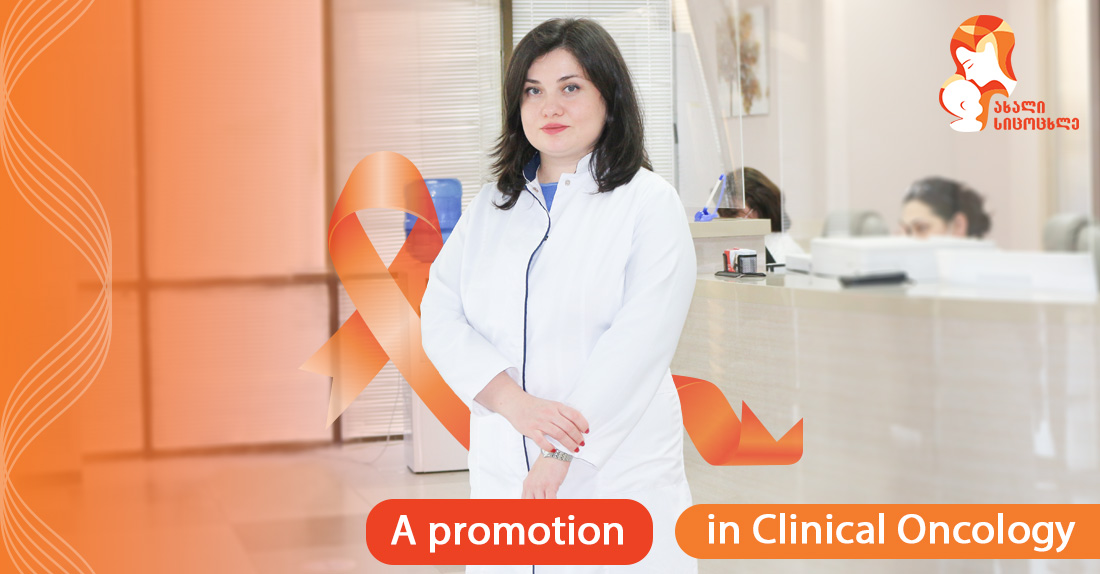 "New Life" Clinic's promotion for Onco-Patients
The clinic "New Life" is conducting a clinical oncology promotion with a 50% discount. Nino Phiphia, a clinical oncologist and doctor of medicine, will consult you.
Promotion includes:
Consultation with a clinical oncologist, doctor of medicine, chemotherapist, or onco-immunologist to comprehend the "second opinion" in previously diagnosed onco-patients;
Consultation with an oncologist following surgery, whether inpatient or outpatient;
After consulting a radiation therapist, consultation with a clinical oncologist/chemotherapist;
To seek the advice of a clinical oncologist if a computed tomography scan of the entire body reveals a suspicious condition in the tumor process.
Determination of susceptibility to immunotherapy during an immunohistochemical examination of tumor material, such as dMMR / MSI-H, PD-L, CPS, TPS and consultation with a clinical oncologist;
Consult an oncologist after completing a screening program at our clinics if precancerous diseases or malignant tumors of the cervix, breast, or colon are discovered.
Consultation of a clinical oncologist in case of immunogram delivery by an oncology patient;
Organizing a cancer group/tumor board for breast cancer patients, which will include a mammologist, a clinical oncologist, and a radiologist.
Consult a clinical oncologist in patients with onco-phobia who have a busy family history of oncology to assess real risks and, if necessary, plan appropriate chemotherapy tests.
The promotion is valid until the end of January 2022, every Monday and Friday.
To use the promotion, please register in advance at (032) 2 12 25 25 or (+995) 577 059 900!
"New Life" Clinic wishes you health!
Give us a call