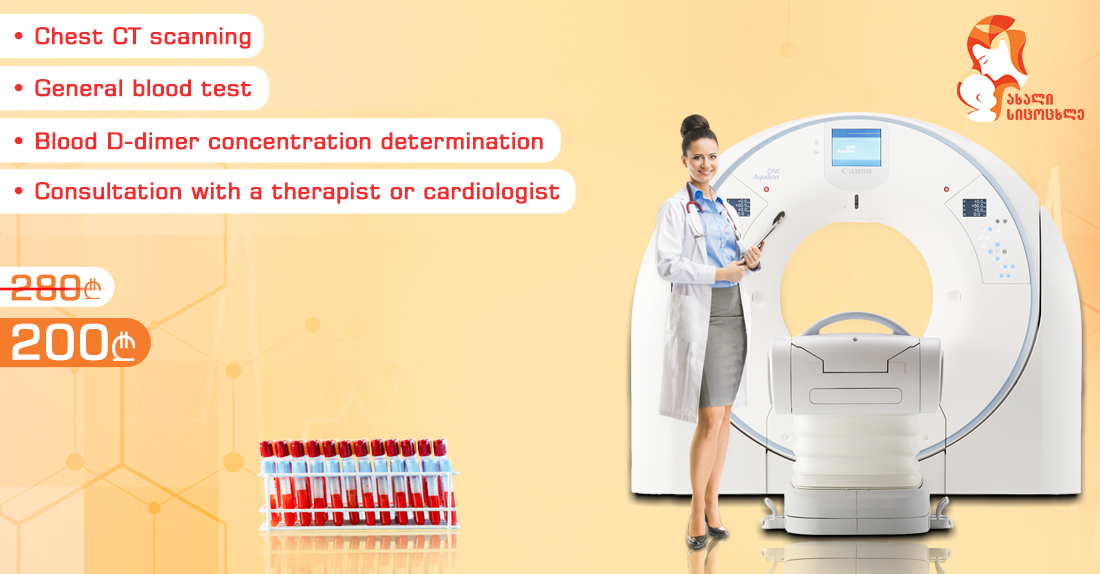 Promotion on 160-sided computed tomography
However, if you have previously had a coronavirus, you may discover that you were unable to fully recover and have left symptoms such as:
Weakness;
fatigue;
Sweating and shortness of breath;
Prolonged temperature;
Pain in the extremities
"New Life" Clinic is now running a four-part promotion at a special price. Instead of 280 GEL, you will pay 200 GEL during the promotion:
Computed tomography of the chest;
General blood test;
Blood D-dimer concentration determination.
The promotion is valid every Tuesday, Friday, and Saturday!
When compared to outmoded equipment, 160-sided computed tomography (TOSHIBA AQUILION LIGHTNING SP) stands apart for the following reasons:
Fastest scan feature;
Fourth-generation AIDR 3D reconstruction algorithm;
With the highest quality images;
Reduced beam load by 75%.
To use the promotion, please pre-register in advance at (032) 2 12 25 25 or (+995) 577 059 900!
"New Life" Clinic wishes you health!
Give us a call