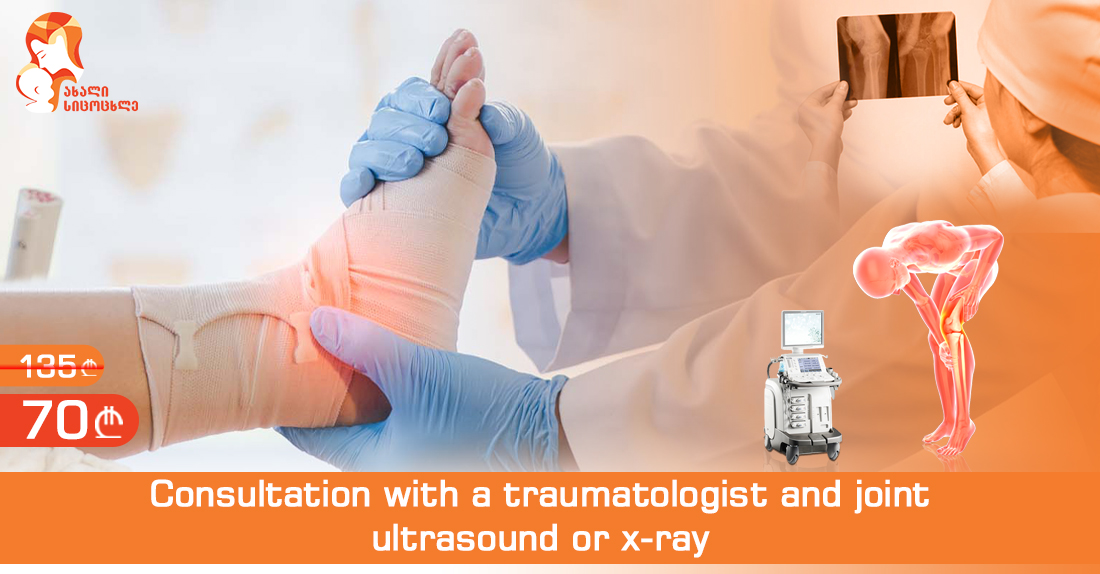 Traumatology team of The New Life Clinic
If you're concerned about joint pain, difficulties moving freely, or limb injuries, don't wait for things to become worse!
A special promotion for the patients has been announced by The "New Life" Clinic!
135 GEL instead of 70 GEL Consult a traumatologist-orthopedist for free, and if necessary, receive a 50% discount on ultrasound of the joint or x-rays!
The promotion is valid every Tuesday and Friday!
We are pleased to notify you that the large family of traumatologists-orthopedists at the clinic "New Life" has expanded with the addition of a new team of highly skilled and experienced specialists.
They will look after your health 24 hours a day, seven days a week:
Gia Chelidze;
Irakli kachkachashvili;
Tsotne Khukhua;
Merab Kurashvili.
To use the promotion, please pre-register in advance at +995 577 059 900 or +995 322 12 25 25 25 .
Wish you health!
Give us a call