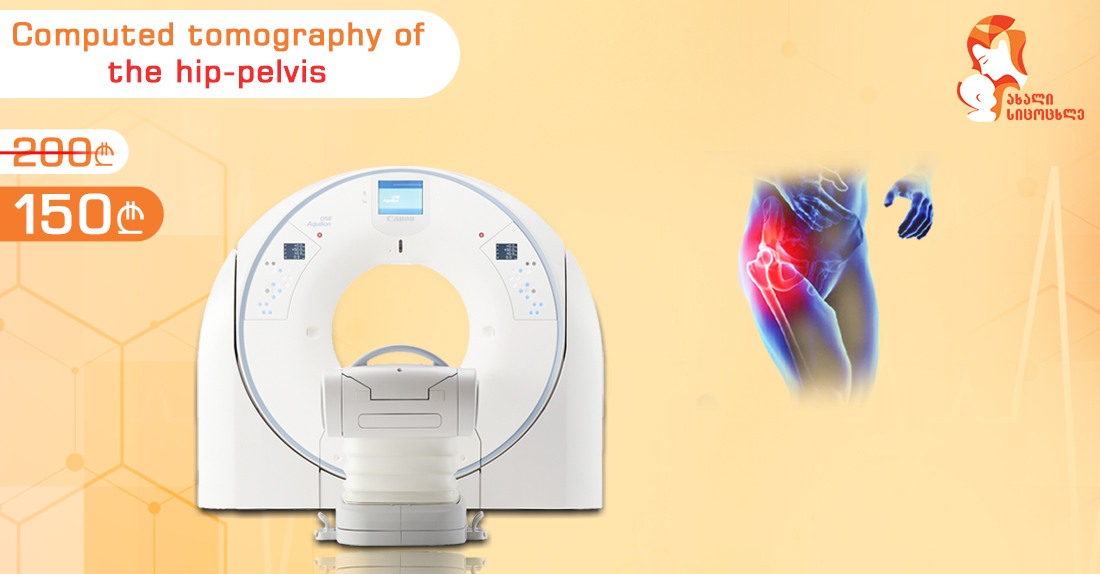 Discount on radiological examinations of various body parts
The "New Life" clinic keeps its promotions going and now provides computed tomography of the hip and pelvic joint for 150 GEL as opposed to 200 GEL!
If necessary, a neurologist or traumatologist will consult with you for 35 GEL rather than 65 GEL!
A 160-slice digital computed tomography scanner with the most up-to-date modes for research is used for the study, which is based in the ,,New Life" Clinic.
The promotion is valid until March 31!
Please call us at +995 577 059 900 or +995 322 12 25 25 to pre-register for the research.
The ,,New Life" Clinic serves patients 24 hours a day, 7 days a week!
Wish you health!
Give us a call