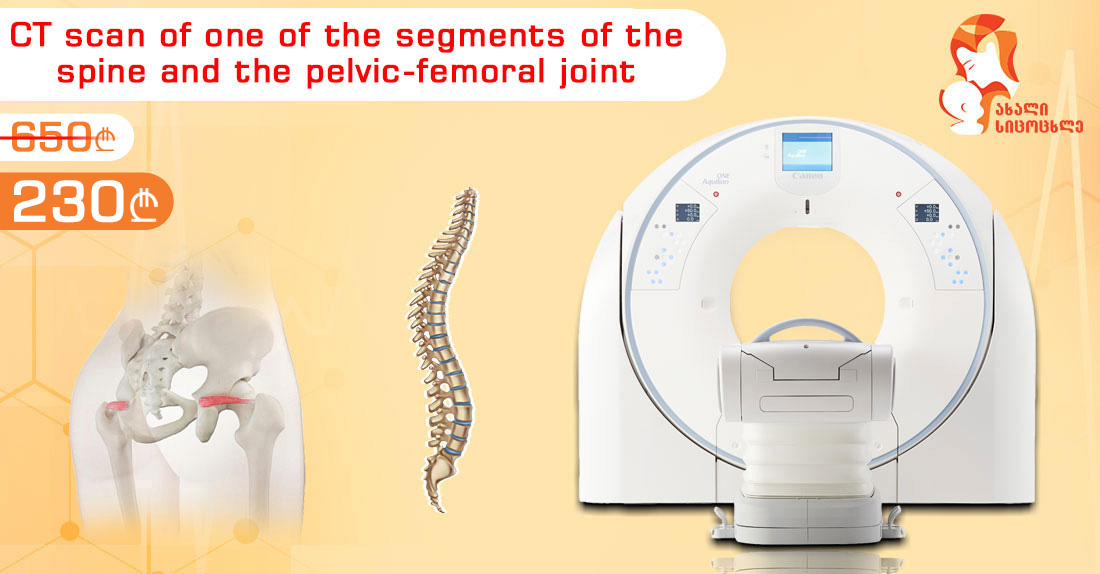 The Patients' requests have led to The Clinic "New Life" offering computed tomography of one of the spinal segments and the pelvic-femoral joint for 230 GEL instead of 650 GEL
If you have back or joint pain, numbness in your extremities, swelling and pain in your lower extremities, or you need to diagnose post-traumatic alterations, hurry up and take advantage of this promotion!
It's better if a doctor prescribes this test for you!
If necessary, you will be treated by a doctor who specializes in the following fields after the examination:
Rheumatologist;
Neurologist;
Oncologist.
The promotion is valid every weekend!
We used ultra-modern 160-sided computed tomography in the study. The Toshiba Aquilion Lightning SP tomography has the fastest scanning function and optimum clinical capabilities.
More information regarding the clinic "New Life's" 160-slice computed tomography can be found here.
Please pre-register in advance at +995 577 059 900 or +995 322 12 25 25
Give us a call